checkra1n is an ultimate jailbreak tool with support for most generations of iOS devices starting from iPhone 4S (A5 chip) to iPhone 8 and iPhone X (A11 chip). All of the devices mentioned are jailbreakable for their entire lifetime. This means every present iOS version and versions that will come in the future.
All A5 to A11 devices are compatible with checkra1n jailbreak. Only the latest devices including iPhone 11 Pro, iPhone 11, iPhone 11 Pro Max, iPhone XR, iPhone XS Max, iPhone XS, and iPhone XS Max are not compatible with checkra1n Jailbreak. Install Cydia app on the latest iOS 13 to 13.1.2 Version.
checkra1n supported devices:
A5 - iPad 2, iPhone 4S, iPad Mini (1st generation)

A5X - iPad (3rd generation)

A6 - iPhone 5, iPhone 5C

A6X - iPad (4th generation)

A7 - iPhone 5S, iPad Air ,iPad Mini 2, iPad Mini 3

A8 - Phone 6, iPhone 6 Plus, iPad mini 4

A8X - iPad Air 2

A9 - iPhone 6S, iPhone 6S Plus, iPhone SE, iPad (2017) 5th Generation

A9X - iPad Pro (12.9 in.) 1st generation, iPad Pro (9.7 in.)

A10 - iPhone 7 and iPhone 7 Plus, iPad (2018, 6th generation), iPad (2019, 7th generation)

A10X - iPad Pro 10.5" (2017), iPad Pro 12.9" 2nd Gen (2017)

A11 - iPhone 8, iPhone 8 Plus, and iPhone X
Checkm8 is a tethered iOS exploit tool that requires to boot your iPhone after every reboot. It's the main component for checkra1n jailbreak tool and most importantly it is a lifetime jailbreak exploit and Apple cannot patch it with iOS upgrades. This bug was fixed only in the newest hardware upgrade.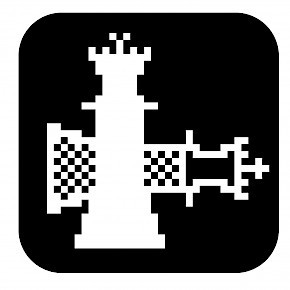 Checkrain1
12.x -13.x
Iphone 4S To iphone X
What more you can achieve with Checkm8 exploit? Downgrade or upgrade to any jailbreakable iOS version without SHSH support, checkm8 supports dual-booting (device can be boot to Android) and will work with all upcoming iOS versions released by Apple. A computer is required to jailbreak.
Also, Apple Watch first-gen, and Series 1, 2, and 3 are vulnerable to checkm8 exploit. checkra1n Tool can also bypass jailbreak detection in-app DRM mechanisms. Recently there is news that checkra1n supports also Apple TV (1st, 2nd, 3rd, and 4th generation).
The new jailbreak tool was possible thanks to contributors known to the jailbreak community like ih8sn0w, jonseals, pshycotea, qwertyoruiop, nullpixel, xerub, siguza, aregp, axi0mx, and others. checkra1nJailbreak will allow you to install any package manager (Cydia, Sileo, etc.).
Download checkra1n Jailbreak
You are just a few steps from downloading the checkra1n jailbreak tool on Windows or Mac OS. Follow our step-by-step guide to download the unpatchable jailbreak exploit. This iOS 13 jailbreak tool will not make any permanent changes to your device and it's 100% safe to use.
---
checkra1n jailbreak is not available for public download. When the tool will be released we will update. checkra1n release date was not confirmed but we can expect in November 2019 the public release.